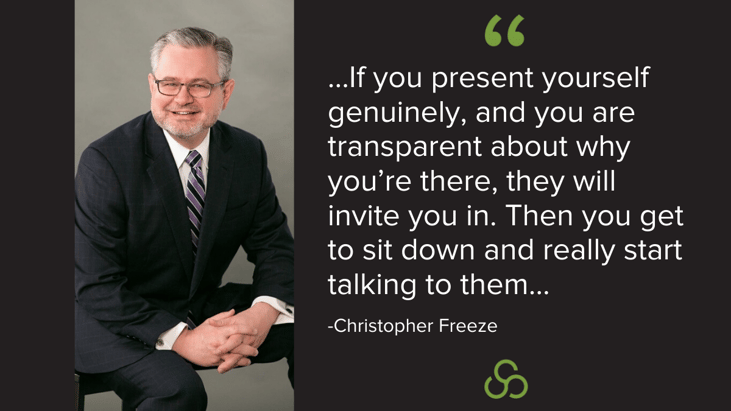 Building rapport is key to beginning any type of relationship. But where do you start?
In this clip from the What Sales Can Learn From A Former FBI Special Agent session, Carole and Christopher Freeze discuss how to build rapport and why it's so important.
Don't miss the next installment!
Make sure to subscribe to this blog to be notified when the next post goes live. And don't forget to check out the events page to register for the next live session!
If you'd like to watch the full on demand webinar, click here! Connect with Robin Dreeke on LinkedIn or Twitter, or check out his website.