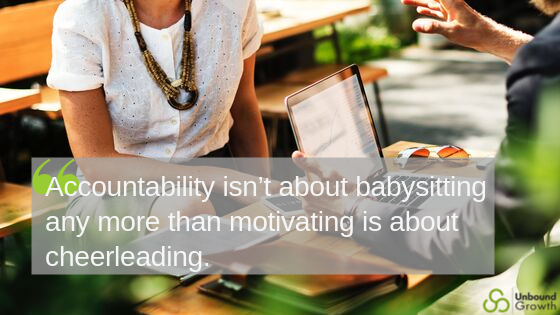 Accountability. It seems so simple- just do what you say you would, right? However, there are a lot of variables that will influence whether it has a positive, or negative impact.
One case study done with the United Kingdom's Royal Air Force showed that accountability can promote effective learning, if people report problems quickly, accurately and take follow‐up action. But this only happens if reporting failures doesn't result in punishment.
One study of 40,000 people showed they only got feedback when something goes wrong and they had no idea what the company is trying to achieve. This same study showed that out of those who need to hold others accountable, they either try and fail or avoid it altogether.