#livesalesmanagementlab
Are you looking for resources to help you become a more effective sales manager? Join us for the next Live Sales Management Lab, a new series launched to help you get to the next level with live, monthly coaching.
Date: Every 1st Monday of the Month
Time: 12 Noon EST
Duration: 30 minutes
#livesaleslab
Are you a sales leader who is unsure about the best way to coach your salespeople on skills, mindset, and specific opportunities? Are you a salesperson who feels stuck and wants help on what to do to move an opportunity forward, or find new ones? Join us for the next Live Sales Lab where you can send in your scenario and listen in and ask questions during the live session.
Date: Every 2nd Monday of the Month
Time: 12 Noon EST
Duration: 30 minutes

What Sales Can Learn From Series
Every third Monday of the month, join me on The Sales Experts Channel for this new series! Check out the details for the first event below:
What Sales Can Learn From a Navy Seal
Join Carole over on The Sales Experts Channel as she talks with Stephen Drum, a combat-tested Navy Seal and senior enlisted leader with 26 years of leading and developing high-performance teams to succeed. Together, they will explore what sales people, sales managers, and sales leaders can learn from how the Navy Seals prepare, practice, and perform in high stake moments.

During this webinar, you will learn: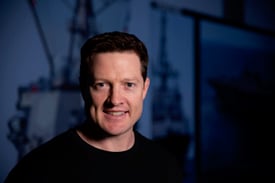 1. Why preparedness is so important, and why we don't do it.
2. What processes can be learned from performance psychology.
3. How the military reviews, drills, and executes to continuously improve results.
4. What steps we need to take to better prepare and the one thing we must absolutely do.
5. The surprising element that every sales professional must remember.
Date: May 6, 2019
Time: 11:00 AM EST
Duration: 30 minutes
Rise Up Conference 2019
Carole will be speaking at the Rise Up Conference this year in Park City, Utah. This two day event is designed to be a career and life changing experience. Join us and learn from a great lineup of speakers will inspire and challenge you on your path toward becoming a better sales leader.
Carole's session, 5 Proven Steps to Intrinsically Motivate Your Team, will be held Wednesday May 22 from 1:45 PM - 2:15 PM.
Thinking about attending? Use the code MAHONEY100OFF to save on your registration.
Date: May 21st - 23rd, 2019
Location: Park City, UT
#SalesXperts
Best Practices to Solve Sales Pipeline Problems
Despite the amount of money and time spent on sales technology and training, barely half of salespeople make quota. What can you do to have more predictable revenue?

Check out this 30 minute webinar to learn techniques that hold sales managers and salespeople accountable to ensure pipeline results happen, which metrics to track and what actions to take in sales coaching and training for a more predictable pipeline, and what the role recruiting and hiring plays in predictable revenue and what criteria to look for in new hires..
Click here for the on demand webinar
Ideal Schedule for Sales Manager Productivity
Learn what a sales manager's schedule should look like in order to have the maximum impact on their sales teams' performance and discover sales productivity best practices that overcome challenges such as building relationships with salespeople, improving sales performance, and managing quota to exceed expectations in this webinar recording.
Click here for the on demand webinar
Scientific Secrets of Superhero Sales Managers
Learn best practice insights from decades of scientific research and data on where sales managers should spend their time for business growth success, how much time to spend in 3 crucial areas, the power managers have over team performance, and walk away with strategies and techniques to use today.
Click here for the on demand webinar
3 Crucial Sales Manager Competencies
There are a lot of demands on a sales manager, but only 3 areas where a sales manager should be spending 75% of their time. In this session you will learn which 3 competencies are crucial, what is involved in each, and how they impact the team.
Click here for the on demand webinar
Crucial Keys to a Successful Sales Hire
Avoid the expensive costs of a failed sales hire. Join this webinar to learn simple strategies to find and interview the right candidates and set them up for success. Be the first to access links to free tools to help in your hiring and onboarding processes.
Click here for the on demand webinar
The Science of Sales Development
Design your own sales improvement program with the scientific process helped one SaaS sales team reach the top spot in their company with 114% over quota for the year, at a 98% retention rate of new customers and individual contributors going from 'on-plan' to promotion in less than 6 months.
Click here for the on demand webinar
Beyond the Hype: What It Takes For Inside Sales Success
Whether you are a startup, small business, or enterprise, no one can afford to get inside sales wrong. What should the strategy include? How will you track progress and measure success? How do you develop the team? Hear what's working direct from the front lines on this interactive panel discussion.
Click here for the on demand webinar
Sales Leadership Practices That Do More Harm Than Good
Join this session to discover what science reveals as some of the worst sales leadership practices today. How might some of these common sales development practices actually create sales problems that hurt the bottom line, prevent the improvement of sales people, and cause your best salespeople to leave? What could you be doing about it?
Click here for the on demand webinar
Mindset Matters: How to help salespeople change their mindsets to improve sales
Join Carole as she shares her preliminary research into how to identify who on your sales teams can improve now and how to train and coach them using proven psychological and behavioral sciences. Find new ways to adapt your development programs according to proven science, not the latest trends, and to develop salespeople into quota busting rockstars that stay longer.
Click here for the on demand webinar
The Lies Salespeople Believe That Prevent Sales Growth
Why do the majority of salespeople struggle to have conversations with buyers that build trust and add value? Learn what science has found are the hidden, but most common, mindsets and beliefs that the majority of salespeople struggle with and discover how they impact sales performance and growth.
Click here for the on demand webinar
7 Reasons Salespeople Don't Get Better
There is no shortage of sales experts telling salespeople how to get better. Why is it we give them everything they need, but they just can't seem to do it? Which of these 7 reasons are preventing your salespeople from improving and what can you do about it?
Click here for the on demand webinar
When does the close start?
When does the close start in your sales process? Is it when they ask for a trial? When you identify pain points? When you get their timeline? When you confirm budget and authority? Or when you ask if they are ready to buy? How do buyers determine when?