Sales Educational Events
What Sales Can Learn From Series
As Otto von Bismarck said, "Only a fool learns from his own mistakes. The wise man learns from the mistakes of others."
Drawing inspiration from this quote, for season two of the What Sales Can Learn From Series, I will be talking with today's most successful sales leaders but I won't be asking them to put their best foot forward. Instead, I will be asking them to discuss where they messed up and what they learned from their mistakes.
Once a month, join me on The Sales Experts Channel for season two of this series!
Stay tuned to learn about our next session!
---

Downsides to a High Performance Hustle
Entrepreneurs know that hustle is the biggest success factor to high performance, right?
Learn how this belief contributes to common mental health issues in both entrepreneurs and sellers and what role mindfulness has on high performance.
---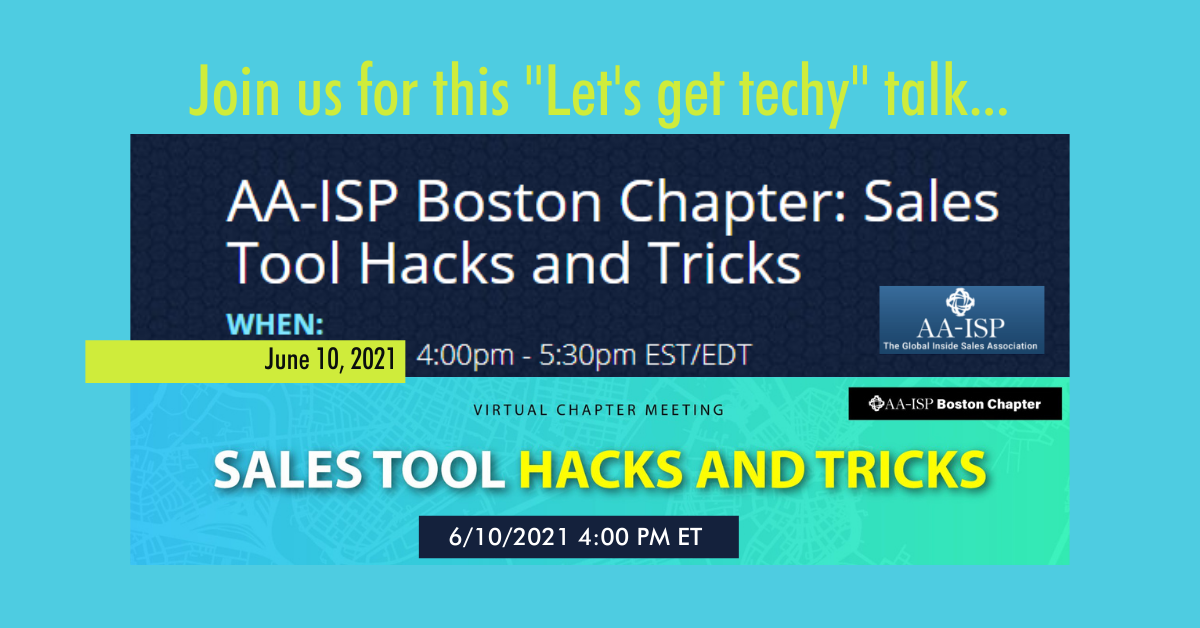 Let's get techy talk
We all use technology to help grow sales and support marketing. But do you know ALL of the tips and tricks - especially little-known ones?

For this event, we'll have practitioners, sales leaders and tool "experts" showing us new ways to search data, message, and communicate. The Boston area alone is a hotbed of sales tool technology (Drift, ZoomInfo, and more) and a couple top VPs will talk tech stacks.