Sales Educational Events
What Sales Can Learn From Series
As Otto von Bismarck said, "Only a fool learns from his own mistakes. The wise man learns from the mistakes of others."
Drawing inspiration from this quote, for season two of the What Sales Can Learn From Series, I will be talking with today's most successful sales leaders but I won't be asking them to put their best foot forward. Instead, I will be asking them to discuss where they messed up and what they learned from their mistakes.
Once a month, join me on The Sales Experts Channel for season two of this series!
---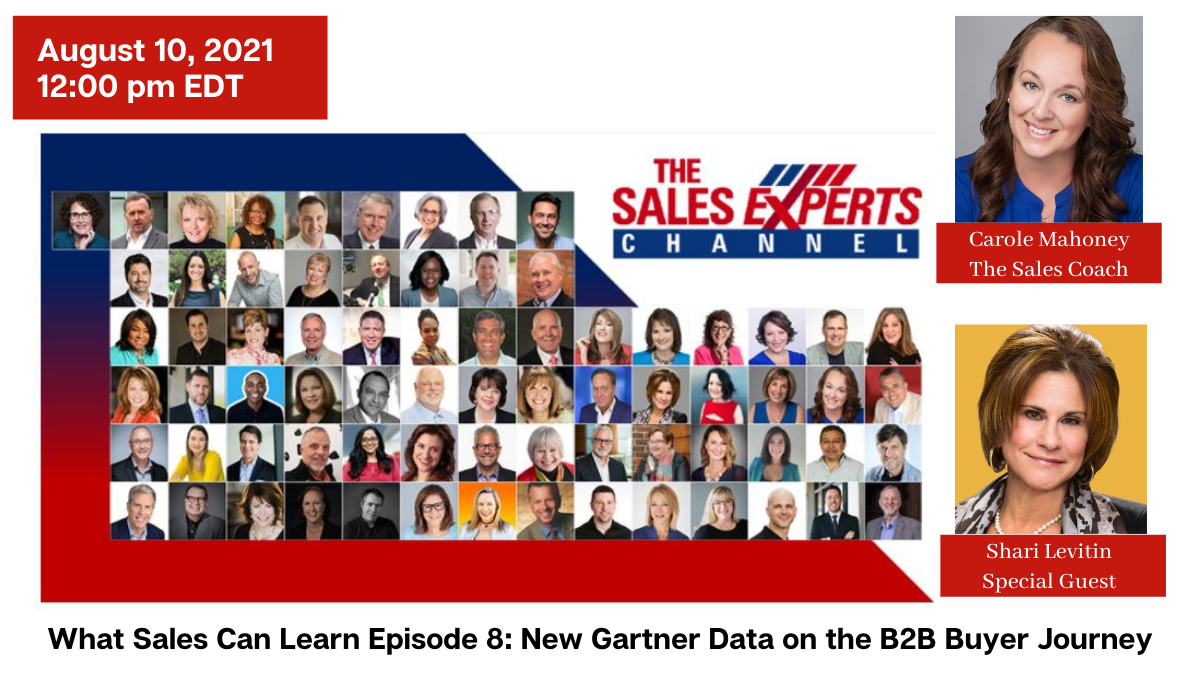 New Gartner data shows the B2B buyer journey continues to evolve with 43% of buyers preferring a digital experience. Does that mean sellers will soon be obsolete?
Don't miss this episode with Shari Levitin, one of the members of the Gartner thought leadership panel, on what this latest buyer behavior data means for sales and how you should be looking at your sales training and coaching programs.
DETAILS:
Tuesday, August 10th - 12:00 PM ET
---

Ask Me Anything: Carole Mahoney, Founder at Unbound Growth
Join Carole Mahoney, along with Oprah Winfrey and other dynamic speakers at this three-day event!
Carole has been called the "Sales Therapist" by a Harvard Business School professor.

She coaches Harvard Business School Entrepreneurial MBA students on sales, been featured as a top 15 sales Influencer in 2020 by LinkedIn, a Woman to Watch in Sales by Sales Hacker, and a top sales coach by Ambition.

Salespeople who have been through the Unbound Growth coaching programs have gone from on-plan to top performers and closed the largest deals in company history.

Sales managers have coached their teams to achieve over 130% of quota while increasing customer retention to over 98%.
INBOUND is the community that delivers. Open doors, expand your circles, reinvigorate your passions and learn something epic from mind-blowing speakers. This immersive three-day experience will fundamentally shift the way you network and do business. Don't miss out.
DETAILS:
October 12-14th