Sales Educational Events
What Sales Can Learn From Series
As Otto von Bismarck said, "Only a fool learns from his own mistakes. The wise man learns from the mistakes of others."
Drawing inspiration from this quote, for season two of the What Sales Can Learn From Series, I will be talking with today's most successful sales leaders but I won't be asking them to put their best foot forward. Instead, I will be asking them to discuss where they messed up and what they learned from their mistakes.
Once a month, join me on The Sales Experts Channel for season two of this series!
Stay tuned to learn about our next session!
---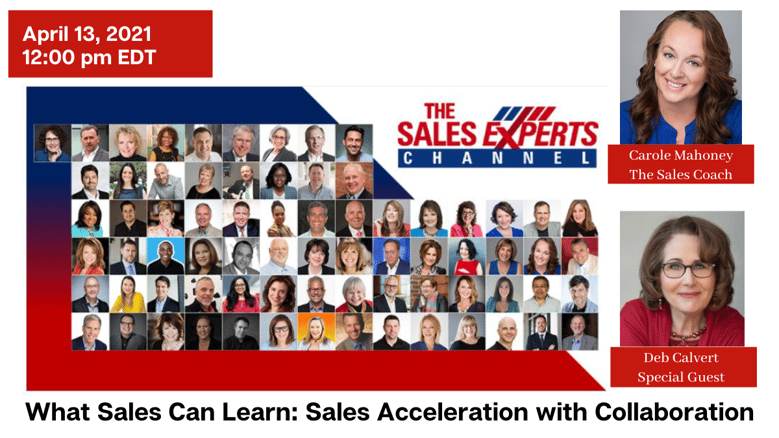 What do buyers want from sellers, and what is in the way?

How do you align your sales process to the buyer journey?

How does that impact sales acceleration and the customer experience?
Get these answers and more with Deb Calvert and the research she and her co-authors published in their book "Stop Selling, Start Leading".
Details:
Date: April 13, 2021 Time: Noon ET Online Event
---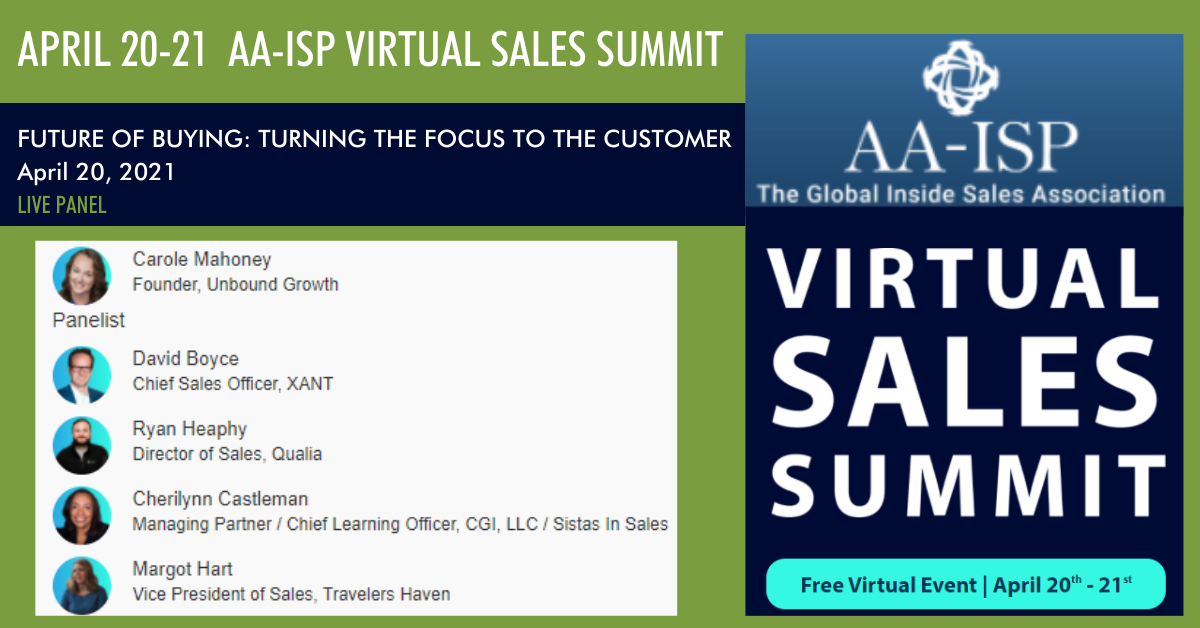 2 Days of Learning & Networking
As the world of sales changes, you must adapt your skills and tech stack, learn to overcome new objections and obstacles, and ultimately, thrive in our new virtual world. AA-ISP and our proud sponsors are excited to bring our community the Virtual Sales Summit, the 2-day virtual event for reps and leaders!
Let's get techy talk
We all use technology to help grow sales and support marketing. But do you know ALL of the tips and tricks - especially little-known ones?

For this event, we'll have practictioners, sales leaders and tool "experts" showing us new ways to search data, message, and communicate. The Boston area alone is a hotbed of sales tool technology (Drift, ZoomInfo, and more) and a couple top VPs will talk tech stacks.