Why does it say Mahoney on the door and not some super smart and catchy name?
'So you are the Mahoney, the name on the door?' Is a question I was asked at a recent Portland, Maine Chamber of Commerce Business Expo.
Also last week I went to a Maine Women's Business forum event. Both occasions have pending blog post topics of their own, but both reminded me the reason that I choose to put my name on the door.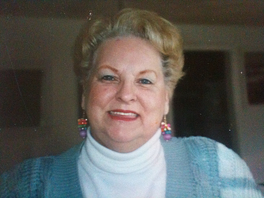 A little background: my summers were typically spent with my grandparents. It was just me, sis, and Mom, so if Mom was working the rest of the family swapped weeks with us growing up. The majority of our summers were with Grandma Mahoney (GM), she worked, but not how many women in 1978 worked.
She had started her own business.
I didn't know until she passed that she was one of, if not the first, women owned and run real estate brokerages in the Wilmington area. I didn't know that she did it because her husband didn't leave her a divorce settlement, alimony or even life insurance when he passed away soon after my father did. I learned these things from my family over time.
She choose to do something few women did.
Here are a few other things she taught me;
as soon soon as she knew I could add and subtract, she had me doing her bookkeeping. (I learned I don't like bookkeeping early on, but I became comfortable with numbers at an early age.)
when she took us to her weekly RE networking/training meetings , it meant donuts. (no, that 's not what I learned) but when I wasn't coloring with crayons, she had me and my sister walk around with her and had us introduce ourselves. This was only done once we had been to salon to get our hair done. (I learned that talking to be to new people was fun, dress to impress, and make them remember you.)
she had these awful colored-black signs with the brightest neon green lettering you can think of. I wish we still had one. She paid good money for them, as she told us that every time we went with her to place one on a new house to be sold or that was just bought. When I asked her why she paid so much for them, why not get the cheaper one that looked like everyone else's? "most people decide where they want to buy a home by driving around before or after work. They are easier to see in bad light, they stick out. So every lawn that has one STANDS OUT" I wonder if anyone knew she really hated the color personally. Yet she used it on every key chain, business card. To this day, when people mention her- they mention that god awful lime green color. (I learned branding isn't about a pretty picture, or even what you like.)
this is the most important one-she was always selling, always connecting, always working it. And she took her granddaughters with her. She didn't sit idol waiting for it to happen, she made things happen. I swear she must have scared more men into working with her, because when they didn't, she talked to their wives. If she got no where, she plowed them over and told them to their faces that they were idiots. (I was there, this only got worse as time went on. I guess you could say she got too emotionally involved!)
One of those weekly real estate marketing meetings stands out in my memory. GM had this one woman she never talked bad about. (GM always had an opinion that she wasn't at all shy about sharing) Let's call her Betsy, simply because I may have an elephant's memory, but I can't remember her name. She was older than GM, and I remember that she was the wife of one of the brokers who was either retired or about to. Oh yes, it was a retirement send off (it was more than just donuts, it was cake too!) I overhead GM talking to someone and saying in real estate this means everyone finds out who is he going to give his rolodex to. It was also after one of our headache inducing perms sessions at the salon, and she put me in a fru-fru dress that itched and I secretly hated. So it was a special occasion.
It's what Betsy said to GM that I remember the most. "So are you showing them how it's done?" Of course then I chalked it up into the category of old people telling me to do well in school. Thinking on it now, it's giving me the chills.
So that is why it says Mahoney on the door and not some new age agency like catchy name that is related to a Greek god or slang on a mathematical phrase that only the new tech smart people know. It's not just A name on the door. It's my family name. It used to be that your word and your name was how you built trust in business.