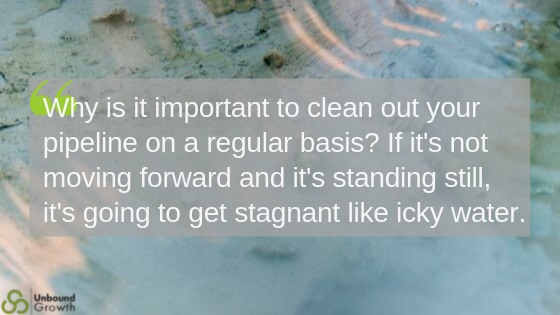 How often should you clean out your sales pipeline? I mean, you do clean out your sales pipeline, don't you?
Or do you keep deals in there longer than you should, accepting delay after delay either because they have to talk to someone else or the budget isn't really the budget?
Maybe you're just not entirely sure if this is something that they need to have because there's something happening, or if it's a nice-to-have because you know it would be great if we fix this?