How often do you evaluate your business growth strategies?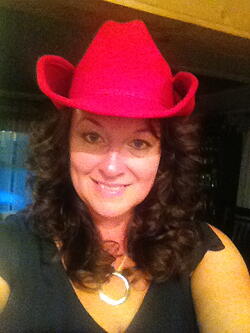 Today I am 39. Yes, really. Next year I will be the big 4-0. But I have no desire to buy a sports car, date younger men (hubby definitely wouldn't approve), get botox, go to a retreat to "find" myself, or drastically alter my life.
Is that to say that the pending milestone age hasn't effected me in some way? Of course not, but it hasn't made me want do anything uncharacteristic. Well, except maybe buy a big red cowgirl hat (boots are next). But seriously, it has motivated me to push for the best version of myself.
I have observed a lot of business owners go through their business growth strategies and business life cycle stages in much the same way we go through our own personal growth stages. What we learn about ourselves and the others around us eerily align to the stages that a lot of businesses go through. Coincidence? Some might even argue that they have a cause and effect on each other, even if indirectly. And I would agree.
A friend and colleague once recommended a book by Gail Sheehy called "Passages." The gist of the story is that we all go through stages which is an opportunity for change to get us to our full potential. Business growth works the same way.
The Trying 20s - The safety of home left behind, we begin trying on life's uniforms and possible partners in search of the perfect fit. In your business, the first years are about learning to survive and finding those that are the right fit to help us. From getting our first customers, to hiring our first employees- a lot happens fast. We do stupid things and make stupid mistakes.

The Catch 30s - illusions shaken, it's time to make, break, or deepen life commitments. Maybe those first customers weren't a perfect fit and it is making you miserable. Or those first employees didn't have the necessary skills to do what you needed them to. You thought you would be better off at this point. But you are determined to make it work and forge ahead with the tough decisions and conversations.

The Forlorn 40s - Dangerous years when the dreams of youth demand reassessment, men and women switch characteristics, sexual panic is common, but the greatest opportunity for self-discovery awaits. Doing things the way you have done them isn't enough. It's time make a change.
The Refreshed (or Resigned) 50s - Best of life for those who let go old roles and find a renewal of purpose. As you take your lessons learned and throw out old perspectives on your business, true growth can happen. That might mean stepping out of your usual role and letting others in. It might mean a new direction or service you offer.

Are you starting with the end in mind?
It is a determined balancing act to do so. What do you want the freedom to do? Understanding where you are and appreciating that is key to discovering what the next step to your ultimate end is. Personally, I have heard a lot of awesome end game plans from entrepreneurs lately. Whether you want to split your golden years between the 2 places that your kids end up, or travel the world, hike a 65 mile trail, or ride a Harley cross country and do yoga at various spots- then every decision that you make in the now gets you closer, or further away from being able to do that in your future.
What will it cost? Assign a dollar amount to what freedom will cost you. Now you have the goal and can start working backwards. Ex: I need to be able to sell the business for 5 million.
When does it need to happen by? If you are 50 now, then you will probably not want to be riding a Harley cross country at 70. So in no more than 10 years, you will need cash out for 5 million.
How will you do it? It might seem odd to be planning your personal exit strategy before you have a business growth plan. But knowing what you want and why is exactly what you need to be able to even start a business growth strategy.
A Personal Birthday Plea
A few years ago I read and wrote a review of Marketing Lessons from the Grateful Dead. On my list of things I was doing from reading it was to "Finding new charities to give to ... that really mean something to me." My mid-life crisis revelation is that I get joy from helping or impacting others.
At 39, I don't need more stuff. So I am donating my birthday to Charity Water and hope that my campaign can help bring a clean water well to families who don't have one. You can learn more about it and donate here.