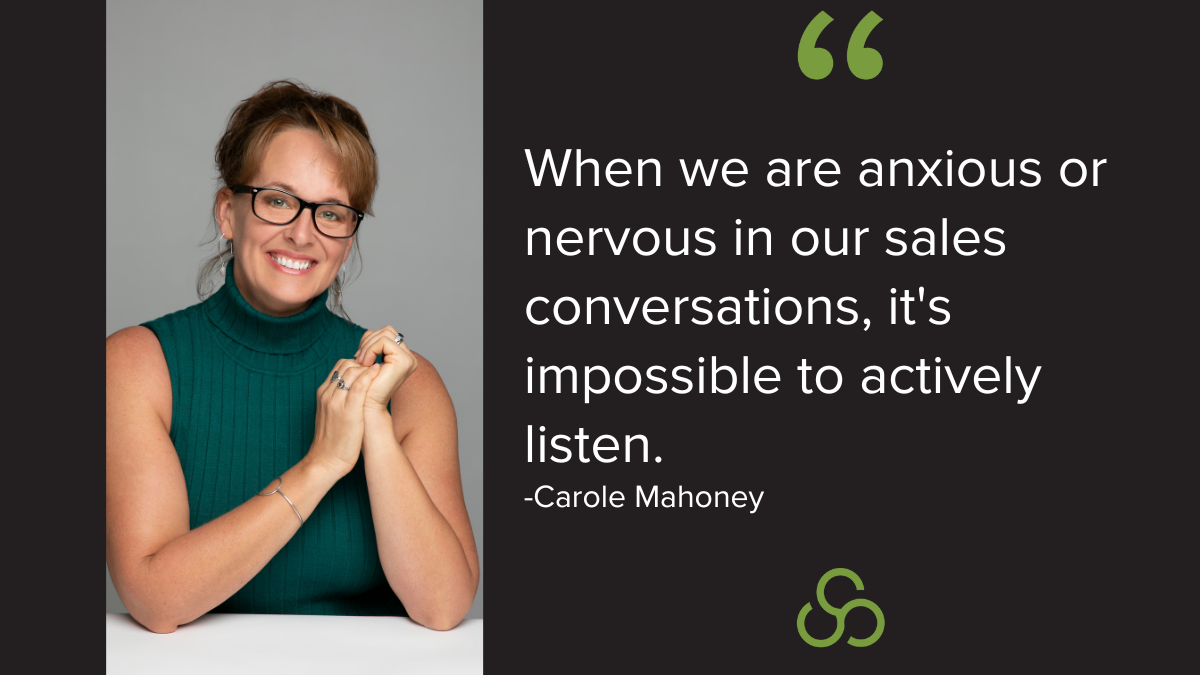 In my book, "Buyer First," I emphasize the significance of meditation and mindfulness practice - a whopping eleven times to be precise. Meditation enhances mental health and rewires our brains to form genuine connections with buyers.

So, let's explore the transformative power of meditation in the world of sales --and beyond. And we'll debunk some common misconceptions and examine the scientific evidence supporting its benefits.
Wet Blankets to Sales Success
In sales, three common mindsets can dampen our success: a non-supportive mindset, emotional management issues, and seeking approval from others. These barriers influence how we make purchasing decisions and expect others to do the same. Anxiety and nervousness during sales conversations hinder active listening, while the fear of judgment makes it challenging to ask tough questions. These mindsets can impede our leadership abilities and impact our teams' performance.
The Science Behind Meditation
Shall we explore the scientific evidence on how meditation affects the brain? Studies from Harvard Medical in 2011 showed that an eight-week meditation program led to shifts in brain areas linked to decision-making and emotional management. Another study in 2013 showed that just fifteen minutes of meditation helped people make smarter choices. When they were present and focused, they could make more informed decisions that led to positive results in the future.
---
Starting Small and Building a Discipline
You might think you don't have time for meditation, but don't worry - you can start small. Using apps like "Insight Timer" can help you fit meditation into your busy schedule.

Short five to fifteen-minute sessions can be done anywhere: from a plane to a dentist's chair. The key is to be flexible and consistent with yourself. Incorporating meditation into your daily routine may seem challenging at first, but starting with small steps can lead to significant changes over time. Building the discipline of making meditation a habit in your daily life is essential.
---
Accepting the Perfection of the Moment
Meditation and mindfulness teach us to accept the perfection of the present moment rather than striving for some ideal future state. Even simple breathing techniques can lower your heart rate and reduce stress levels.
---

It's not about perfection but embracing the now.

---
Are you ready to unleash the power of meditation and mindfulness in your sales journey and beyond? The evidence is clear - just fifteen minutes a day can rewire your brain, making you a better salesperson, leader, and human being.
Start small, be consistent, and accept the perfection of the moment you're in right now. Embrace the transformative power of meditation, and watch as it drives you toward collaborative selling success.

Interested in diving into meditation? Join me on the "Insight Timer" app, where you can explore various guided sessions multiple times a day. Keep in mind that putting in even a small amount of effort can lead to significant results.

So, keep learning, keep sharing, and let meditation guide you toward a brighter and more successful future. Until next time!
---
IF YOU LOVED THIS BLOG POST, PLEASE SHARE IT WITH SOMEONE WHO MIGHT ALSO ENJOY IT! AND PLEASE COMMENT BELOW. I WOULD LOVE TO READ YOUR THOUGHTS ON THIS TOPIC.
---

BUYER FIRST BOOK BONUS:
Each month leading up to the Sept 5 launch day will have different offers. Pre-order the Buyer First book, send the receipt, and get the many bonuses available! The earlier you sign up, the more offers you can get!