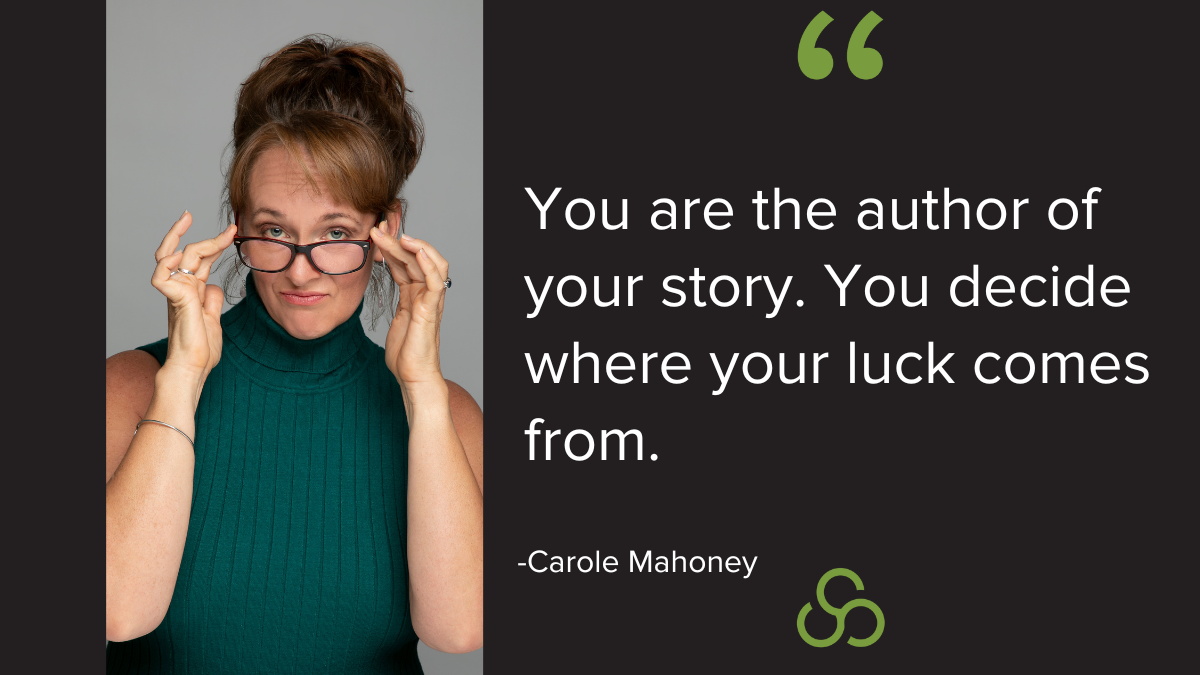 I was honored to be asked to be a guest at the Monday Night Reading with AJ Harper last week. I read selected pieces of my Buyer First book. This piece was a raw expression of my "Struggle to Success"

Almost two decades ago, when I ventured into the world of entrepreneurship, I longed for a guide that would help me navigate the complexities of business and sales. Although I'm not a therapist or a scientist, I've always been deeply curious about human behavior. Why do people make certain choices? Why do some succeed against all odds while others squander their opportunities? These questions ignited my quest for answers, leading to the creation of this book, which is based on my personal experiences, the transformations I've witnessed in my coaching clients, and extensive research.

I'll share insights from decades of psychological studies on mindset and behavior change in this reading. I'll also draw from the experiences of over two million sales professionals to unveil the secrets of successful salesmanship without resorting to the "pushy, slimy, or sleazy" tactics that Daniel King so aptly describes in "To Sell As Human."

A Scientific Approach to Transformation
My journey began by observing my own struggles and those of my clients. I embarked on a mission to understand the "why" behind our actions and decisions. While I'm not a scientist, I assure you that you don't need to be one either to grasp and apply the principles discussed in this book. As you read and engage in the exercises within, some of which may seem unconventional, you'll acquire the knowledge and tools to shift your mindset towards sales. This shift is essential for fostering collaboration with your buyers, which, in turn, is what they truly need to make a purchase.

Remember, sales isn't something you do to people; it's something you do with them. Embrace this mindset, and by the time you reach the last chapter, you might just find your next favorite client or notice transformative shifts in your personal relationships.
---
The Entrepreneur's Dilemma
Reflecting back on 2008, the year I launched my business in the midst of the Great Recession, I recognize the unique challenges faced by entrepreneurs. Perhaps you, like me, chose to reject the corporate world in pursuit of freedom and control over your destiny. Maybe you believed your product or service was so compelling that it would sell itself. Or perhaps you transitioned into sales, hoping to take charge of your income by directly influencing your outcomes.

Certainly, you understood that the journey wouldn't be easy. But did you anticipate the mental and emotional toll it would take? The sleepless nights and the stress that permeates not only your life but also that of your loved ones?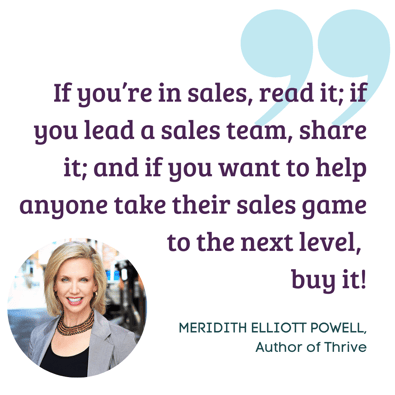 ---
The Role of Luck
Luck, it seems, is a topic of perpetual fascination. I recall my upbringing in a superstitious Irish family and the notion of luck that surrounded me. Yet, as I stood on my deck one fateful Friday the 13th, surrounded by the beauty of nature, I contemplated the role of luck in my life. With the Eagles soaring above and the songbirds singing, I couldn't help but think about the reactions of my clients to my idyllic outdoor office in the woods overlooking a serene Maine lake.

But here's the truth: luck had very little to do with my success. If I was lucky, it was because I had purposefully crafted my own fortune. When I lost my job during a recession and embarked on my entrepreneurial journey with minimal savings, few connections, two kids, and two mortgages, luck didn't favor me. Foreclosure loomed on the horizon, and I had no choice but to confront my deeply ingrained mindsets about sales, money, and the need for approval.


Transformation and Entrepreneurial Triumph
As I began reshaping my mindsets and, consequently, myself, my circumstances gradually evolved. The changes within me gave rise to new behaviors that paved the way for outcomes I had once only dreamed of. Today, I enjoy a steady six-figure income that supports my family and even enabled my husband to pursue a 50% pay cut to pursue his passions. We travel at our leisure, renovate our lakeside home, and invest in our family's future.

Wherever you currently stand in your business or sales career, remember that you are the author of your story. You determine where your luck originates. While challenges may be daunting and fears may arise, bravery emerges when we confront these obstacles head-on.
---
Conclusion
I invite you to dive into the exercises in this book, even when they seem uncomfortable, and share your insights, breakthroughs, and victories on social media with the hashtags #BuyerFirst and #notaboutme. Feel free to tag me if you wish. By doing so, you'll not only demonstrate your commitment to growth but also inspire and connect with others on similar journeys.

So, let's put luck aside. Embrace the power within you to shape your destiny. You've got this.

Fuck luck.
---
---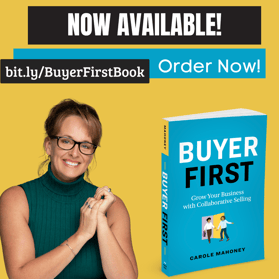 I am so grateful for the incredible support shown during the launch of my book, "Buyer First: Grow Your Business with Collaborative Selling.", last week.
We hit Amazon's Top New Release!
If you still need to pick up a copy of Buyer First, please do. Buy a copy for your team members or someone you know is starting a business.
They will thank you for it.