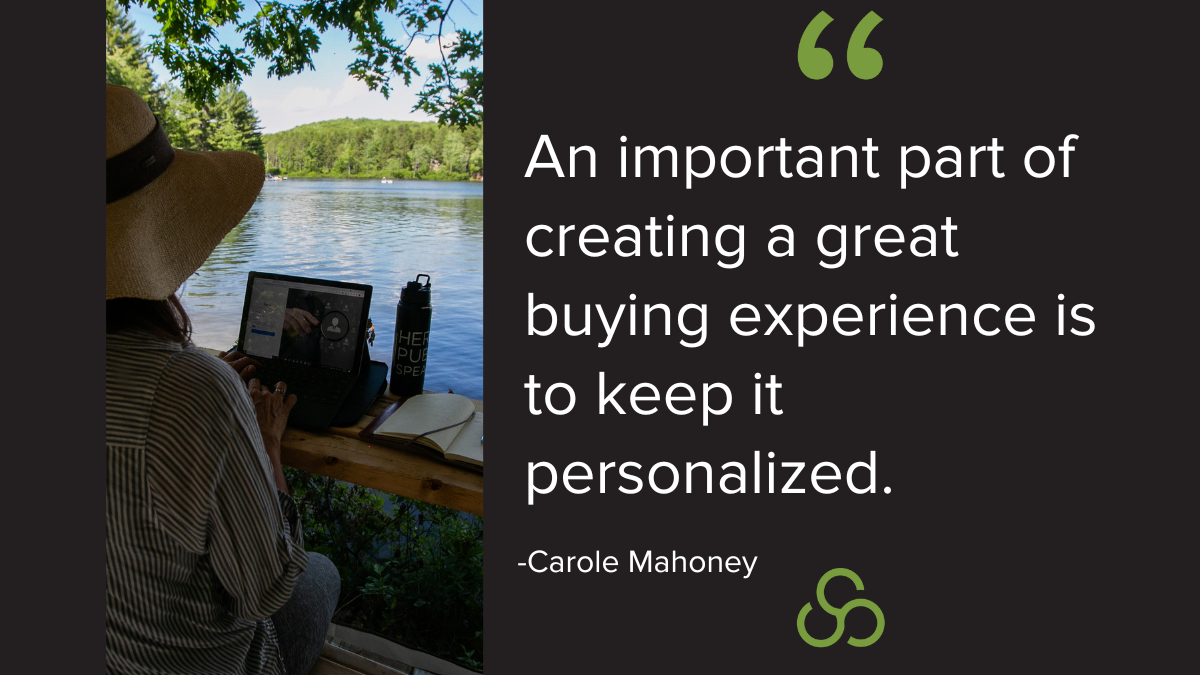 Doug asked, "Can you elaborate more on improving the inbound marketing experience to make it easier for buyers to purchase –social proof"? Love this question, Doug. So, Inbound is an interesting sort of dynamic that happened over a decade ago.
People would be able to raise their hand to say, "Hey, I'm interested in learning more about this particular thing or this particular problem.
After someone has downloaded a white paper or maybe looked at a pricing page, many salespeople dive into pitch mode. Taking the time to find out exactly where the buyer is on their journey is a better approach. You want to offer more value than Google can to the conversation.
most people send an automated email after someone downloaded something
And, it's usually a long email. With a suggestion that says something like, "Well, since you've downloaded this, you're probably interested in hearing about this and this and this. And here's a whole bunch of other resources for you".
The problem is that we're making a lot of assumptions at the get-go about what might be interesting to someone.
---
Keep it simple
Instead, what I actually coach my sellers to do and what I also do myself is to ask, "Hey, saw that you downloaded this particular thing. Did you get what you were looking for or what you expected? Or how did you come across this particular thing?".
So ask simple, open-ended questions that are non-threatening, that are non-assumptive. You want to find out where might they be in their process right now.
using inbound to make a better buying experience enables you to do some research on the person who's downloaded something:
Are they new to their role?
Are they new to the company?
Recently been promoted?
Have been at the company for a long time?
Who else do they report to?
What are some of the things that are happening in their industry?
What are some of the impacts on their current environment?
What are some interesting case studies that you can then link them to, or benchmark information that you can give them? (Something that offers them something maybe that they don't know about the problem that they're having)
So, what happens when you put all of these points together and do an outreach or call?
You now offer a way that is relevant and is focused on the things that are going on with them now. Additionally, you provide more value than Google can. And you are also sharing insights or a solution into something that they might not have considered about the problem that they're looking into.
the important part of creating a great buying experience is to keep it personalized.
Don't dump someone into an automated sequence the moment they raise their hand on your website. Because they're gonna be less likely to want to go to your website and offer their information if they're gonna get spammed.
Make your outreach simple and non-assumptive. Then build on that by doing your research so that you can create some value in the communication there.
Thank you so much for that question, Doug.
IF YOU LIKED THIS POST, PLEASE COMMENT BELOW, AND SHARE IT WITH OTHERS.
---
FIND OUT WHY OTHERS HAVE SAID THINGS LIKE:
💬"...written with bravery about topics that need to be discussed more often."
💬"...love this honest post - I have shared it with my whole team."
💬"...this is spot on and much needed!"
SIGN UP AND BE THE FIRST TO GET IN ON THESE INSIGHTS BEFORE ANYBODY ELSE!