It is pretty normal at the beginning of the year for many companies to start hiring salespeople, or to at least start thinking about hiring. When I ask VP of Sales and CEOs what their ideal salesperson is like and what they will need to accomplish, I have gotten answers that included;
Quick learner
Lots of enthusiasm and ambition
A record of success in anything they've done
Exceptional communications skills
Close new mid-market accounts (100-2000 employee companies)
Exceed activity, pipeline, and revenue targets
Work with SDR team to qualify and develop inbound opportunities
Identify and close deals while managing longer sales cycles
Understand customer needs to effectively sell and position our company
Use the XYZ selling approach to create value-add for customers
Ensure 100% customer experience during the selling process
But as I start asking questions like why previous salespeople have failed, what they struggled with, or what kind of mindset they need to have, I get a lot of uncomfortable pauses.
Should it be a surprise that survey research from CSO Insights showed that there is a 20% annual salesperson turnover rate?
Or that the SDR survey research from the Bridge Group in 2015, includes include both voluntary and involuntary attrition, is 34%? When it takes an average of 3 months or more (depending on role and whose survey data research you look at) to ramp up a new salesperson, and the average tenure is 14 months, isn't that the equivalent of burning money in a wood stove for just 15 minutes of heat? (Click here for 2016 Sales Development Metrics from the Bridge Group)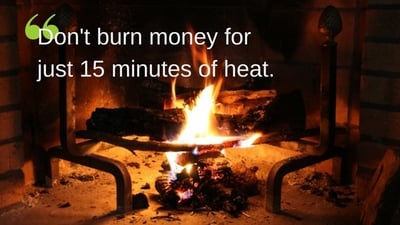 The cost of an unsuccessful sales hire is high- much higher than most realize- or they probably wouldn't be as ad-hoc and rushed about who they hire. Having the patience to wait for the right hire is tough, especially if you have investors who need to see more sales ASAP. (You can calculate your actual cost of a failed sales hire here.)
Can you afford 1 out of every 3 sales hires to fail? Probably not. So how can you improve those numbers and, in turn, reduce the risk?
There are several steps to a successful sales hire, here are a few below:
5 Steps to Data-Based Sales Hire Selection
Define the ideal candidate with role specific questions.
There are a minimum of 34 questions I ask sales leaders in order to define the specialized role they are looking for- ranging from what the average order size is, the length of the sales cycle,what happens after the sale, and how they will be managed.
Write the ad to describe the candidate you want to attract, not just a job description.
A good ad will describe them, what the solution they are selling is, and to whom they are selling to (based on the profile from Step 1). The ad should not start with a block of text that is all about your company, followed by a list of what their duties will be along with the outcomes. If you were to scan current ads, how many ads appear next to yours that talk about a fast growing company with unlimited potential, seeking result-driven individuals who are great communicators followed by a list of duties and responsibilities, benefits, and compensation? How does that set your company apart to attract your ideal salesperson?
Objectively assess candidates.
There is too much at stake to rely on hunches and intuition. Make sure your assessment is EEOC compliant, validated, and predictable. Click here for a free screening tool that meets these criteria.
Qualify the objective data.
Ask candidates to demonstrate or explain to you how they meet the criteria in your ad posting during the screening interviews.
Interview for intangibles.
Since you already have validated data to understand their capabilities (Step 3), now you can focus on things like eye contact, self-presentation, curiosity, presence, charisma, sincerity, intelligence, and how you would feel about this candidate representing your company.
These steps are even more important if you are trying to hire for diversity. I recently spoke with one CEO who really wanted to hire more women in sales, but when I looked at the ad posting, nothing in it spoke to the attributes and qualities that would attract them. Without answering the role specific questions, it is a best guess.
The pool of top salespeople is limited. To attract (and retain) top talent, a data driven process is crucial. Of course it's not just about the profile or ad, but the whole process through to where you place ads and source from, to how you interview and onboard.
Of course, find and hiring the right salesperson to help grow your company is just the first step. What happens after in the first 90 days is also crucial.