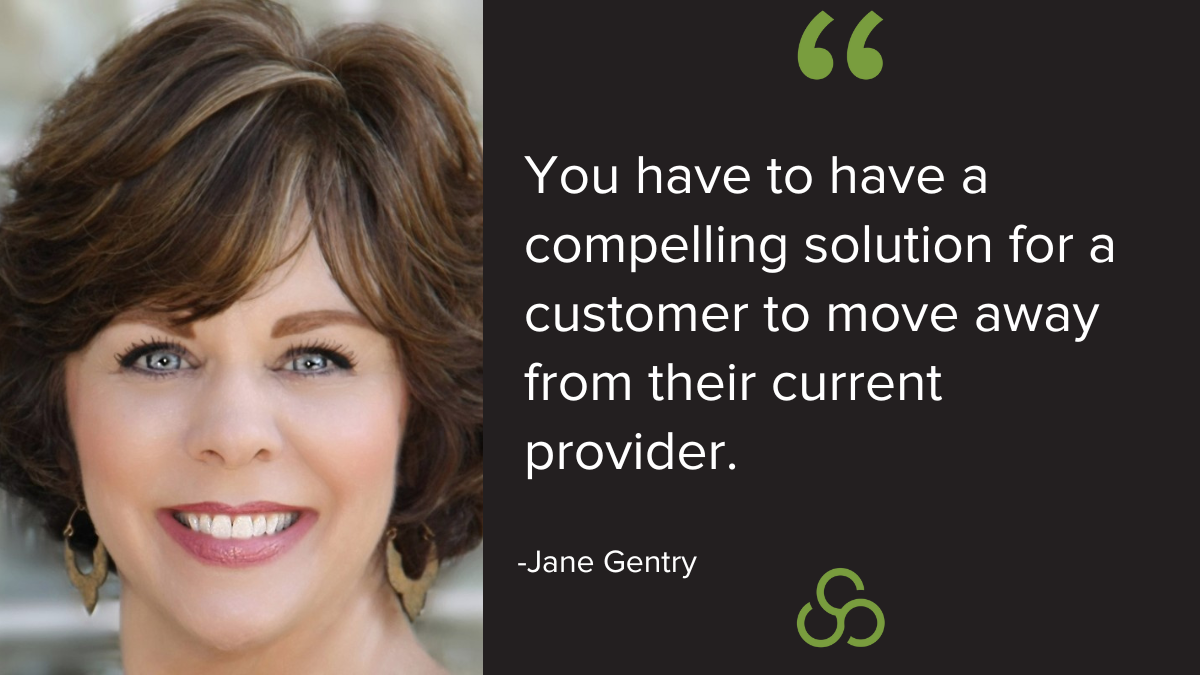 Jane Gentry had much to say about her nightmare buying experiences that we might have a blog series.
So if you want to know what your buyers are saying…here's another tale if you dare to read on:
The man did not know our business. He didn't know the first thing about sales. It seemed like he didn't have a conversation with the salesperson and wanted an open-ended hourly rate. I don't play house like that, and I'm not going to build a CRM like that.
So what had them in the running, frankly, was the price. We had to do much work with the CEO to convince him that the one we chose was a better solution for them now and in the long term.
But you know, as well as I do, buyers have to be in much pain to move from their current solution.
Walking around with a limp is easier, and you get used to it. And I've gotten accustomed to the limp and feel like the surgery will be really painful. So you have to have a compelling solution for a customer to move away from their current provider.
---
They were in the running until we got on the phone with the implementer. And we still had to go back to the CEO and make a business argument for why we wanted to use this provider.
We got into a place where he was sold on the solution, but he had some other things on his plate.
---
And here's the real tea about what your buyers are saying:
The last thing I'll tell you is the person we chose and the implementer were both doing the used cars salesman squeeze on me.
And you know, people think buyers are liars. I'm not. I'm straightforward with you about the situation that you're in and what's going on. I said, "Yep, this is a done deal. We must get it across the desk of the CEO to think about it".
The CEO is in the middle of closing their biggest deal of the year, and it must get closed. So you coming back to me 15 times and saying, "The special price that we're giving you, Jane, is going to expire." does nothing but get on my very last nerve because I can't do anything about it.
Yeah. I get a hundred emails daily in my inbox so that one does nothing but tick me off. And I said what most customers would say, "Well, you know, do what you have to do, and if we have to make a different decision because of that, then we will."
---
ATTENTION BUYERS:
I want to hear about your best experiences and your worst experiences. Let's see what our sales community can learn from those experiences.
So message me if you'd like to be a guest on the next buyer first, ask me anything where we can talk about that, and help to make sales better.
Follow me on LinkedIn as well!
---
CREATE KICKOFFS THAT COUNT
Bring your team together with kickoffs to inspire and empower and set your team up for success in 2023 with instructional design best practices and a professionally trained speaker!
CONTACT CAROLE MAHONEY TODAY!