This is more of a "realization". I've had a busy week today as a salesperson, because I've gotten some referral business in my pipeline. Problem is, I didn't do it on purpose.
One of my big areas where I need to improve is my prospecting, and one of the reasons why my prospecting isn't very strong is because I don't leverage social selling. I don't typically get referrals. I don't typically leverage LinkedIn in order to earn an introduction to someone I'd like to get to know. I get a lot of leads every day rotated to me, and I spend most of my prospecting time working those leads.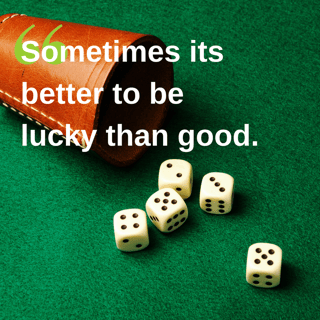 Then I had one of my existing customers last week give me a referral to a "great fit" contact at a "great fit" business. The referral and I talked on Monday and was excited to talk about what I do and how I can help his business. Things are moving along great. Then yesterday, I spoke with a business who told me he had been talking to two people in his network who had nothing but great things to say about my company, so he called in to get in touch with a salesperson. Now that deal is also moving along great.
The first opportunity came from a customer that I didn't properly nurture, and by all rights maybe isn't "impressed" by me as his salesperson and he still sought me out so I could speak to his colleague. The second opportunity came from someone that didn't seek me out. He sought the company out. I lucked out in both scenarios [at least so far], by complete accident. Nothing I did created this momentum for my sales opportunities.
And then it hit me: "What would happen if I created these scenarios? What if I impressed my customers and had them thinking about me when they talk about how great their business is now thanks to working with me? What if people called the company line in order to reach me directly, instead of reaching any sales rep?"
How to make accidental referrals happen on purpose:
Make it part of your strategy.
Have a formula and framework for your time to nurture and maintain relationships.
Learn how to ask for referrals.
Want to learn more techniques like these? Check out the #livesaleslab recaps by clicking below!