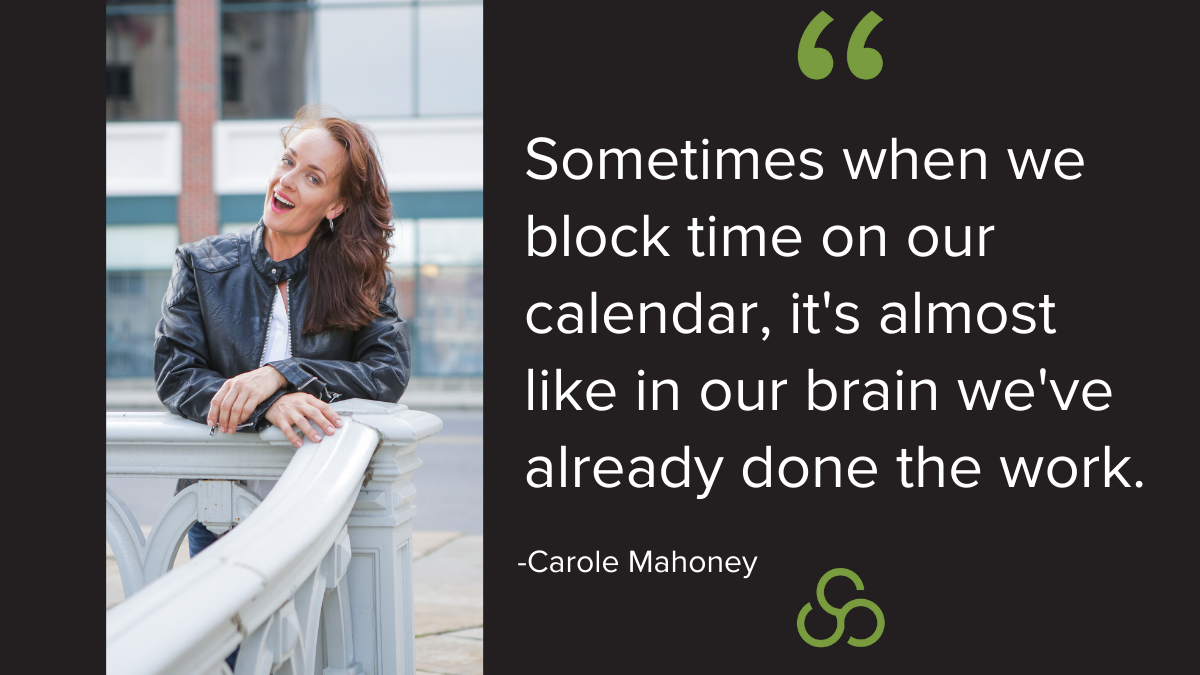 I was talking with one of my coaching clients earlier today. And he said: "You know, I blocked my time to do these things on my calendars. But for whatever reason, it doesn't seem like I actually do those activities in the time that I blocked for".
One of the reasons that I have found that this happens for me. And with others… is that sometimes when we block time on our calendar for something, it's almost like in our brain we've already done the work.
Like, we've already blocked the time for it, so I don't like to really necessary really worry about it. And so it's not a big deal if I just skip it today.
That's kind of the challenge, right?
We're so focused on our present that we don't give much credit to how the things we need to do now affect our future. Behavioral scientists call it "present bias".
---

The only true commodity is time, you can't make more of it and you aren't promised it. Carole Mahoney
We just focus on the here and now and not on the "how is this going to impact this later on". So one of the ways that you can overcome this present bias, is if you have a time block for something, say it's prospecting, for example. Don't just put on your calendar "time block-prospecting".
Make your time block specific. so that it's easy for you to take action:
I need to call this person about this particular thing with this particular message to get to this particular next step.
The more specific you describe your activity in that time block, the easier it is going to be for you to be able to do it. Because what happens? You put the time block down, you spend half of that time block trying to figure out what it is that you're going to do instead of actually doing the thing.
---
➡️If you love this post, please share it. And comment below. I would love to hear your feedback on this particular topic.
FIND OUT WHY OTHERS HAVE SAID THINGS LIKE:
💬"...written with bravery about topics that need to be discussed more often."
💬"...love this honest post - I have shared it with my whole team."
💬"...this is spot on and much needed!"
SIGN UP AND YOU'LL BE THE FIRST TO GET IN ON THESE INSIGHTS BEFORE ANYBODY ELSE!