This past week has been a whirlwind of great people and even greater content.
Monday and Tuesday I spent at Hubspot for the first annual Hubspot User Group (or HUG). Not only are the Hubspotters hardworking and fun people, so are their VAR Partners (of which I feel special to be included in) and their customers.
Then on Wednesday and Thursday the fun continued for the Inbound Marketing Conference (IMS) where I met even more great people, vendors and speakers. (For a stream of mine & other attendees thoughts from both conferences, check the #ims10 feed and the #HUG2010 feed on twitter.)
I had so many great blog posts I wanted to write today from all the content I sponged up, I had a hard time choosing. So I took @bhalligan 's advice and started daydreaming. For me, daydreaming means browsing my web analytics.
And low and behold- inspiration struck me when I saw this.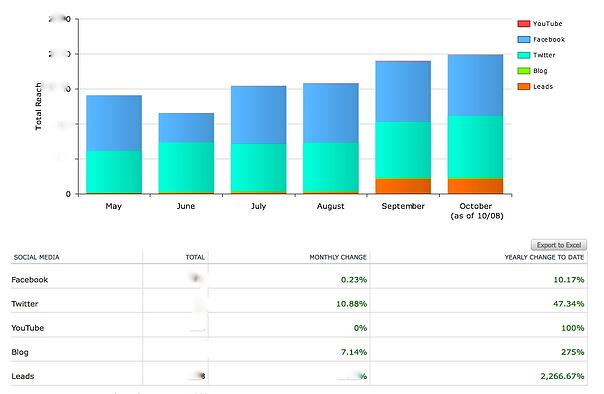 It might be a little hard for you to see that number in the bottom right corner but yes, it does say a 2,266.67% increase. Now I have been able to achieve some great successes for my clients that I am very proud of in the past few years. But that, by far, is the biggest one to date.
A little bit of self disclosure for you nah-sayers out there. I am perhaps one of the biggest critics you will ever meet, just ask my husband. And the software tools and companies I choose to use get the brunt of my critism. But what impressed me the most from HUG this past week was not just the people and content. It was the level of humble transparency that their executive team embraced. Never have I worked with a company that I was able to speak directly to their co-founder and lead technical designers to tell them what I wanted to see in the product and have them actually listen and acknowledge their shortcomings.
And another thing- before I recommend anything to my clients, I always try it out first on my business if possible. I have been using Hubspot software since January of this year.
10 months= 2,2667.67% increase. How do you like that for ROI?
The one wrap up I can give from both conferences this week? If your internet marketing efforts are not putting you in front of your prospects and creating leads for your business, it doesn't mean crap.
Don't believe me? Try it for yourself.