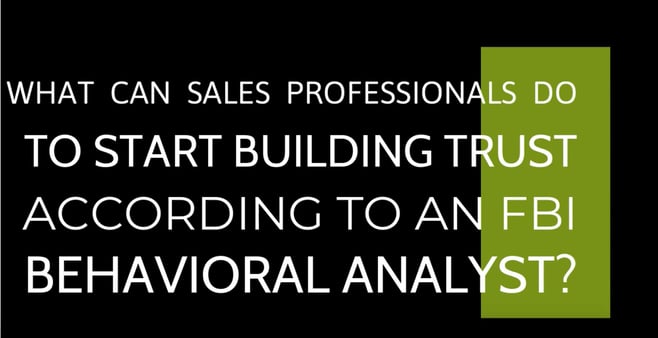 As the number one distrusted profession (sales), there are endless things that salespeople, leaders and executives can learn from Robin Dreeke's experience as an FBI Special Agent Behaviorist.
With what seems such a momentous task ahead of us - where should we start? Where does it start? Is this a leadership issue? A management issue? A front line issue?
Learn what Robin Dreeke has to say in this video:
Subscribe to our YouTube channel
Don't miss any tips from Robin. Subscribe to our YouTube channel and hit the bell to be notified when a new video goes live!
If you'd like to watch the full on demand webinar, click here! Connect with Robin Dreeke on LinkedIn or Twitter.