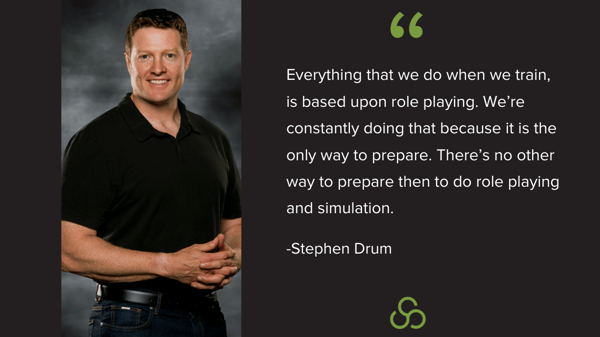 Leaders can help to create realistic environments in order to train other for certain situations.
Navy Seal and senior enlisted leader with 26 years of experience leading and developing high-performance teams, Stephen Drum, gives his tips about this in the video below.
Sales Leaders- We want to hear from you!
What do you do when creating role playing scenarios with your employees? Let us know in the comments section below.