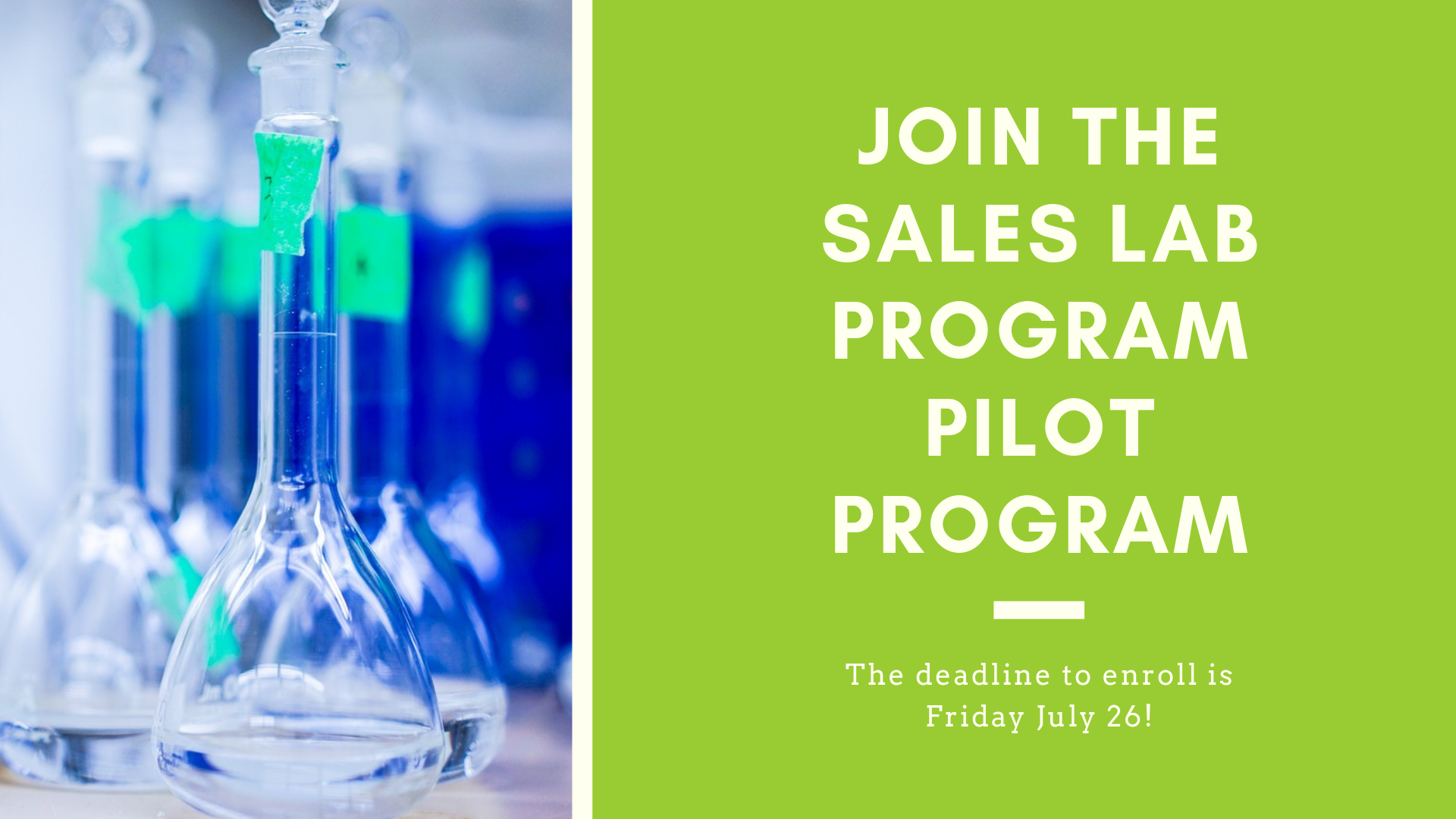 Like most people, I didn't get into sales intentionally. This is my first secret.
In fact, I avoided sales as much as possible because of my disdain for the used car salesman tactics I saw so many use. But when I opened my first business, I learned super fast how important sales is.
And so I read every book I could get my hands on and went to endless training sessions. I tried Sandler Selling, solution selling, SPIN selling, relationship selling, question based selling, jump up and down on one foot while rubbing your belly selling...
But I still found myself struggling to get more customers, nothing seemed to stick or work consistently. Every month that went by brought increasing frustration that I didn't know what I was doing wrong and I was working so many hours I missed a lot of life's most important moments.
I almost gave up.
What I did to change my path
I didn't start seeing real results until I got an objective assessment of my strengths and weaknesses, tapped into my true motivation, and created a plan and processes to reach my goals. I worked with a coach to help me have better conversations by asking more and better questions, and ultimately changing my mindset towards sales.
Things started to change for me in small ways; people called me back and started to schedule more meetings. I started to have price conversations where I felt more comfortable and confident.
After 6 months, I had doubled my number of customers and increased my average contract amount.
Learning the science of the sales mindset
That is when I became obsessed with the science of sales mindset- how it impacts performance and how we learn and make behavioral changes for drastically different results. Because that is what sales is- our ability to manage our own mindsets and behaviors so that we can help buyers do the same and make decisions that enable them to solve important problems. Sales is that connection between problems and solutions!
Maybe you have also tried sales training and methodologies that:
Took too long because you had to dig through a lot of content to try and find the few nuggets that applied to you that you could use right away.
Required you to memorize a new process that didn't seem to stick or always work the same way.
Ultimately you forgot most of it a month later and you only saw marginal improvements in your results.
What's worse, you are under pressure to make quota or payroll and time is a precious commodity that you don't have enough of. Your boss is asking what is happening with opportunities that you thought should have closed by now, but you are confused as to why it hasn't, and embarrassed that you don't have an answer.
Or, like me, you may be frustrated that you don't know what you are doing wrong, but you are desperate to change it. Maybe you just know you could be doing better, but not sure how.
Answer yes to any of those questions?
Here's how my secrets can help you!
I have been creating an online Sales Lab Program behind the scenes for the past several months. This program walks you through the same steps that I have been teaching and coaching to salespeople and entrepreneurs for the past 5 years.
(Many who shortened sales cycles, went from plan to promotion in 6 months, sold at a much higher price, and sold double what they did before.)
Okay, now here's the 2nd secret.
Normally I would charge nearly $3K per month for one-to-one sales coaching using this scientific process, and most students made four to ten times their investment back.
When I launch my full online program at the end of the year, it will be priced starting around $5,400. But for the past three months, students have secretly gone through the 5 week Sales Fundamental Program with direct access to me for only $997.
Want to get in on the secret?
Check out this 5 week interactive program in the link below that has live weekly group training calls and some customized individual coaching to help you align your personal motivations to your professional goals, give you the calm confidence that you are using your time wisely and working a proven plan, and address the biggest weakness that is limiting your sales results.
Oh, there is one catch.
I am only accepting 10 new members into this pilot program and this will be last time I will run it before I launch the full online version later this year. We start on Monday July 29th, the deadline to enroll is Friday July 26.
Don't miss out on your chance to turn 2019 into your year! Click below to learn more and reserve a time with me to see if this new program could help you unlock your block to greater sales success.