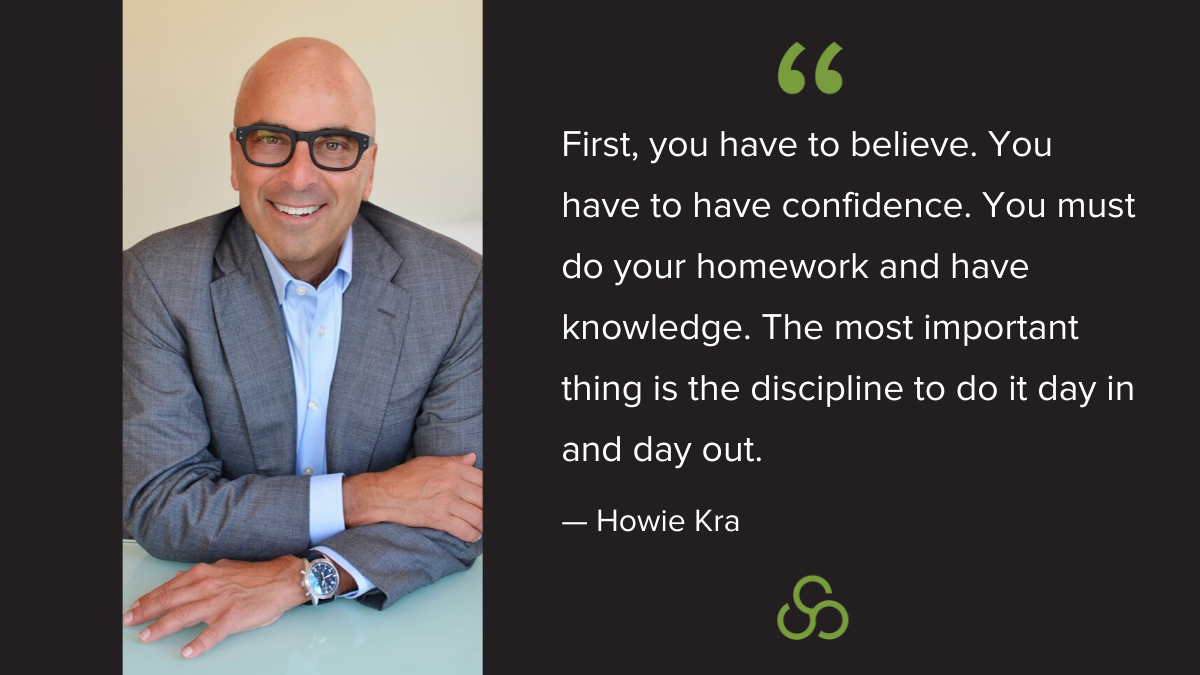 Howie Kra is a highly energetic and dynamic entrepreneur who has been inspiring people, driving revenues, and providing sales leadership for nearly 30 years. On his time on Wall Street, he learned many lessons.
Check out this clip to learn more about what Howie learned about buying decisions from his experience on Wall Street.
Carole Mahoney: So, all of these experiences, Wall Street, investing, being hit by a bus, tell me a little bit more about that.
Howie Kra: I know you asked me about my Wall Street experience. I got to Wall Street and was able to work there during the eighties and nineties primarily for Lehman Brothers and Morgan Stanley. It was an incredible time in our financial markets as well as an incredible time for me to really hone in on my craft, which is selling. I was named the chairman's club producer every year that I worked on Wall Street, which represented the top one percent of all financial advisors in the industry. In terms of the bus, I didn't just get hit by it, I got run over by it.
Carole Mahoney: Oh my.
Howie Kra: That happened to me when I was 13 years old. That was a crazy set of circumstances on a winter day in Brooklyn. They told me I'd never walk again, and I'm now training to do a marathon in November, which I've been doing marathons and triathlons for decades now. So, you can do anything you set your mind to. It's kind of like selling.
Carole Mahoney: And I was just going to ask, you almost know my next question is going to be, what would you tell salespeople today? The number one lesson from all of those experiences that they should start applying to themselves?
Howie Kra: First, you have to believe. You have to have confidence. You must do your homework and have knowledge. The most important thing is the discipline to do it day in and day out.
Carole Mahoney: It's tough, right? And that's one of the things that I have a lot of salespeople struggle with, and that's a lot of times why they're turning and looking for a coach is someone to help them to develop that discipline.
Subscribe to our YouTube channel
Don't miss any tips from Howie Kra. Subscribe to our YouTube channel and hit the bell to be notified when a new video clip goes live. Click here to watch the full on demand webinar now. To learn more about Howie, check out his LinkedIn page, Youtube channel, or his website, howiekra.com.