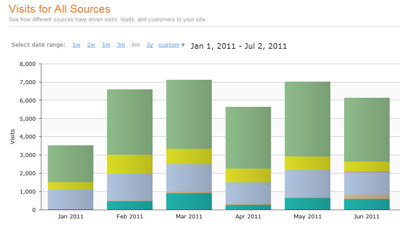 Today's post is a guest post from Robbert van den Heuvel, owner of the first Dutch Certified Hubspot Partner: Heuvel Marketing.
Heuvel Marketing is working closely with other European agencies to assist international companies with the development and execution of a uniform and cohesive inbound marketing strategy for their multilingual markets.
Robbert is a Certified Inbound Marketing Educator and has access to a vast international network of high quality inbound marketing service providers in the fields of SEO, copywriting, content curation, SEA, social media campaigning and marketing automation.
Colt International
was born as a family business, founded by Jack O'Hea in 1931, and has grown steadily since. Still a family business, today Colt International is present around the world, providing healthy, comfortable and safe working conditions in industrial and commercial buildings.
This case study describes why the Dutch branch of Colt International implemented an inbound marketing strategy and what steps they have taken to achieve their goals.