Have you ever taken a CPR certification class? When my kids were newborns I had a day care business and got 1st Aid certified. Two days of book work, classroom, and role playing exercises with dummies... I was bored and thought it was silly, until one day one of the kids starting choking on a piece of fruit and instead of panicking I stayed calm and did what I knew I needed to do.
I was reminded of this yesterday as I was talking with a young man who was transitioning from firefighter to inside salesperson at a tech company in Silicon Valley.
As we were talking I realized that the same way that firefighters, EMTs and other emergency personnel are trained to control their emotions in a crisis is the same way that salespeople should be.
Why are controlling your emotions in sales so important?
The 2015 research published in the Journal of Experimental Psychology revealed that "experiencing emotions associated with uncertainty increase the reliance on one's own egocentric perspective when reasoning about the mental state of others."
This means that when you aren't able to control your emotions, you are more likely to transfer your own views onto your buyer and you misread buyer responses and actions.
How do salespeople get emotionally involved? Emotions run high in salespeople for a large number of reasons such as:
below quota

big deal
commission confusion (financial stress)
new role, Job, market
surprises, objections
You can't help a buyer when your emotions run high because you are too busy dealing with your emotions in your own head. The anxiety blinds and deafens you. Reducing your emotions and the resulting anxiety enables you to empathize and understand your buyers.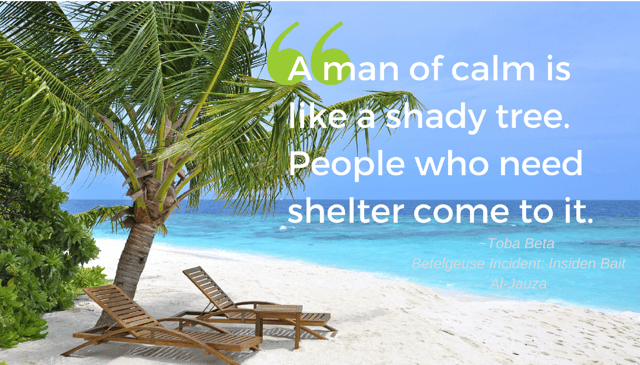 Can you train yourself to control your emotions?
In sports, you know that if you miss practice and training, you don't get to play in the big game. Practice is taken seriously because coaches know that without it, emotions and pressure run high and game winning mistakes are made.
For salespeople, role playing is practice, but in most companies it is skipped or not taken seriously- yet they are still getting put in the game. And to the tune of almost half of salespeople not making quota. Talk about dropping the ball!
How does role playing help?
I spoke with a sales leader who needed to have an uncomfortable conversation with her boss about getting equal pay after she found out her male counterparts made more than her, even though she performed better. She was anxious and nervous because she was not used to having these types of conversations. She was also upset that she felt she was being treated unfairly. As strong a salesperson as she was, she was feeling emotional.
So she role played the conversation with her husband. The goal: try to get her upset and make her cry. They practiced every possible direction and outcome of the conversation. He tried to make her cry. When she walked into the actual conversation, she was calmer and more in control.
For salespeople who role play, especially if they are new to the role or company, role play allows them to experience real life scenarios. It also:
Provides a formal place to get objective feedback on how to improve and what they do well.

Enables salespeople to

practice asking questions and eliminating objections.

Builds a sense of teamwork and self- driven problem solving.

Helps salespeople improve their listening and communication skills.
But not all role playing is created equal, it must be designed and done with intention and focus. Here are a few suggestions for a role playing format:
Prepare:
Leaders must create a protected and safe environment. Be like Planet Fitness- have a judgment free zone.

Set the scenario- who is the buyer, how did the conversation get set up, what is the agenda of the buyer and seller?
Practice:
Use real world conversations, not hypothetical or theoretical.

Have top performing and seasoned salespeople who know the buyer play that role, with newer salespeople as themselves.

Try to trip each other up in the ways that buyers typically engage with sellers.
Perspective:
Give objective feedback on the salesperson's messaging and delivery.

Dig into the psychological reasons of a buyer's response to certain messaging.
Is role playing missing from your company's training and coaching program? Are you or your salespeople being sent into the field to "learn on the fly"?
Learn more sales tips on the recap videos from the Live Sales Lab!