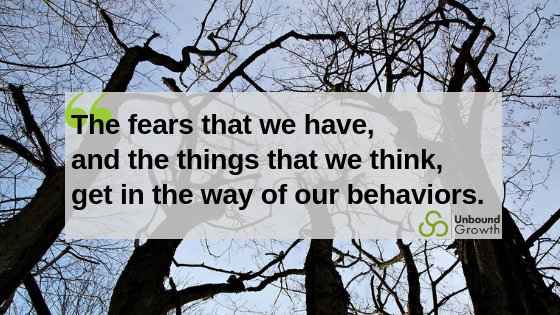 When I was about 9 years old, I watched the Dracula movie for the first time, and hence, became obsessed that Dracula himself was living in my mother's basement.
When my mother would ask me to go down into the basement to get something from the pantry for dinner, I found ways to stall, or delay it, or just get out of it altogether. Until, eventually, my mother made me go down there, in which case, I would turn on every single light in the basement because I was convinced that they couldn't see me if it was light out.

Until one day, I ran so fast up the basement stairs that I slipped and fell and slammed my shin into the stair. Tears came to my eyes as blood came out of my leg, and I'm like, great, now they're really gonna get me.
I ran the rest of the way up the stairs, and I was so mad at myself that finally I decided, you know what? I'm gonna go downstairs, and I'm gonna turn off all of the damn lights and I'm gonna sit on this step. I even said out loud, "Okay, Dracula. If you're here, come and get me now, 'cause I'm not falling down the stairs again."
Nothing happened.

Now, that didn't completely erase my fear of going downstairs in the basement. Every time my mom asked me to go get something I got that nervous and tight feeling in my chest, but I took that as my cue to purposely walk slower, not only because I wanted to not fall on the stairs, but I was trying to convince myself that maybe Dracula wasn't living in my basement anymore.
This is what happens to salespeople who are afraid of rejection, or upsetting someone, or even being seen as "that annoying and needy salesperson". They avoid it. Until they can't anymore.