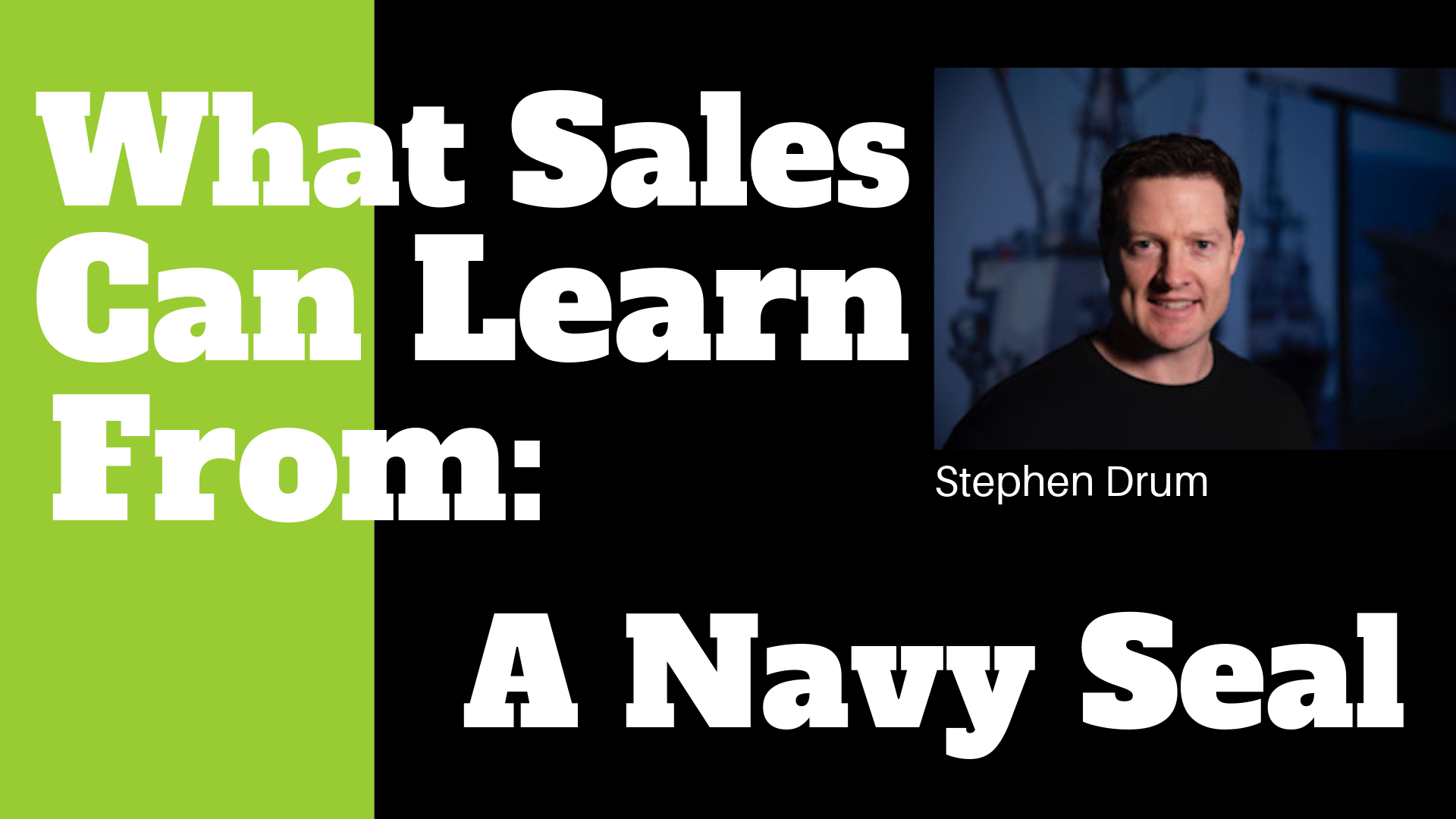 On the first session of What Sales Can Learn From Series, I spoke with Stephen Drum, a combat-tested Navy Seal and senior enlisted leader with 26 years of leading and developing high-performance teams to succeed.
Who Is Stephen Drum?
Stephen Drum is a combat-tested Navy SEAL and senior enlisted leader with 26 years of leading and developing high-performance teams. He trained and led U.S. and foreign partner special operations forces on high-risk and strategically vital missions across the globe, including combat operations in Iraq and Afghanistan.
Stephen recently co-developed and currently teaches "Warrior Toughness" training for The U.S. Navy. He has personally trained thousands of elite military soldiers and Navy SEAL candidates helping them succeed in some of the most demanding combat operations and training courses in the world.
As a speaker and consultant, he helps individuals and organizations such as CDW and Horizon Pharma develop leadership and performance strategies, so they can plan, prepare, and execute at the highest level-when it matters most!
During this session, you will learn:
Why preparedness is so important, and why we don't do it.
What processes can be learned from performance psychology.
How the military reviews, drills, and executes to continuously improve results.
What steps we need to take to better prepare and the one thing we must absolutely do.
The surprising element that every sales professional must remember.
Stay tuned to see more video clips and learn what sales people, sales managers, and sales leaders can learn from how the Navy Seals prepare, practice, and perform in high stake moments! Click here to watch the full on demand webinar.
To connect with Stephen Drum follow him on Instagram, or connect on LinkedIn.
Don't miss the next installment!
Make sure to subscribe to this blog to be notified when the next post goes live. And don't forget to check out the events page to register for the next live session!