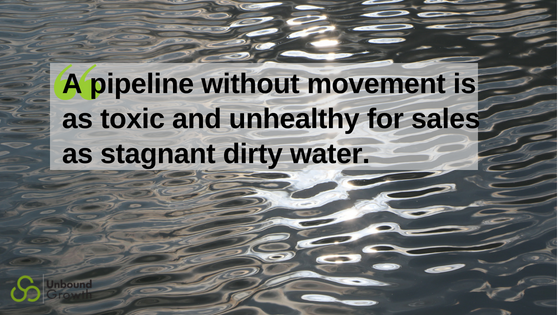 I love the water. Simply floating in my pond in Maine is heavenly on the 90+F degree days we have been having so far this summer.
What makes my pond so heavenly is that it is fed by an underground aquifer. If it weren't, the water would get stagnant, smelly, mucky, and not a place I'd want to float.
Instead, when you float in the 70 acre pond that is my backyard, you can feel the tiny bubbles hitting the surface. (When I first felt it I thought it was a fish about to nibble on my toes. You'll never see me swim that fast again!) From above, you can see clearly to the sandy bottom. The smell of fresh water and air is unmistakable.
As I was floating in the pond over the US holiday this past week, I was reflecting on the pipelines and forecasts clients have sent me to review.