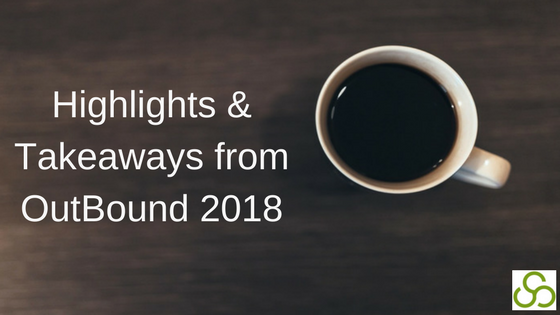 Many may know me for "inbound sales and marketing". After all, I was among the first 100 or so HubSpot marketing agencies almost a decade ago. I've been to every single Inbound conference- (even before it was called "Inbound") and spoken at the last 3- this year will be my 4th visit as a speaker.
But what you may not know is that one of the reasons I made the transition to the dark side of sales is that I learned that "Inbound" by itself, is not enough to grow a business. That's why I made the transition to Unbound Growth.
So this "inbounder" crashed the party at OutBound Conference in Atlanta. Because it's not about one thing versus the other. It's about doing whatever it takes (ethically) to reach those that you can help the most.
Here is what stuck with me, as recorded live from the OutBound Conference!