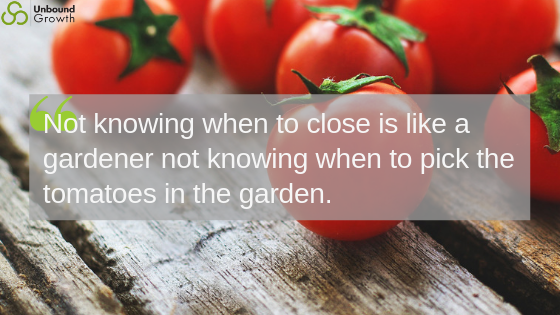 One of the most asked questions I get from salespeople, sales managers, and entrepreneurs is...

How do I know when to close? How do I do it without being sleazy?

Not knowing when to close is like a gardener not knowing when to pick the tomatoes in the garden.

Check out my answer for when to close and what to do when they say no in this video clip.