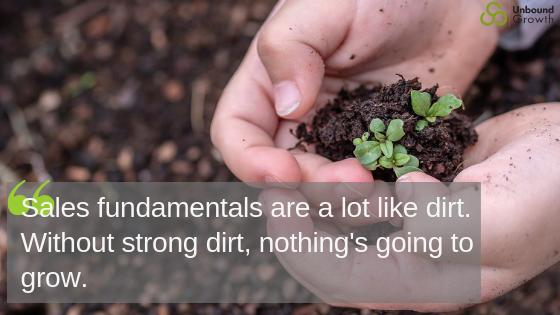 How many books have you read? How many podcasts have you listened to, or how many workshops have you done all in the hopes that you'll learn the secret sauce to becoming a top salesperson?
As sales professionals, what does it take to master your craft, and as sales managers and leaders, what do you train and coach your people on so that they can adapt to new systems and processes in this hyper, fast world we live in?
To master your craft, and to develop top performers, we have to constantly be working on the fundamentals. But what are those fundamentals? It's something that the sales community still can't agree on. For how long now has report after report come back to tell us that barely 50% of salespeople are making their quota? Despite the technology and training that we're spending every year, the results still haven't changed.